EXODUS MANDATE-WV
---
Goals and Objectives | Christian Education | Resources for Teaching | WV News | Articles
CLICK HERE for the most important page on this website.
---
Please take 90 seconds to listen to this message to parents.
DO NOT WATCH THIS VIDEO IF YOU WANT TO KEEP YOUR EYES CLOSED TO THE TRUTH!
HERE ARE FACTS YOU MUST FACE IF YOU GET YOUR HEAD OUT OF THE SAND.
LET'S RESCUE OUR CHILDREN
By Karl Priest (updated 2-14-22)
Those who claim that their child's school is "good" or even "OK" are either uniformed or self-deluded. YouTube has removed many school violence videos, but here is an example (if it stays up). But, it is much more than violence that infects public schools.
"A Fordham Institute study of how young American students testing in the 90th percentile or above fared over time found that roughly 30 to 50 percent of these advanced learners lost ground as they moved from elementary to middle school, or from middle to high school." (http://chronicle.com/article/Top-Students-Too-Arent/137821/)
No matter how many political gains or wins are made by the Tea Party and Christian conservatives it will all be for naught if we leave our children in "public" (actually "government") schools.
If your child was in immediate danger of (take your pick: being molested (1), eating poison, falling off a cliff, being hit by a car) would you want me to warn you immediately and bluntly? Would you get offended if I did it loudly? Why would you object to my passionate warning that your child is in spiritual danger?
Government schools are brainwash centers and their effectiveness is apparent to all who are not willingly blind.
Would a liberal send their children to an all expenses paid school taught by Bible believers using a fundamentalist Christian curriculum? Why do Christians send their children to a "free" school that teaches the opposite of what they believe (2)? Christians would never send their children to a Jehovah Witness VBS or enroll them in a Muslim school, but many Christian parents have no problem with the humanist heresies dished out daily in government schools.
Liberals and atheists will not send their children to the Sunday School program of a Bible believing church because they know that only one hour a week of Bible stories taught by someone who believes the Bible is literally true would have an impact upon the child from a non-believing family.
Sending your child to a government school is absolutely asinine!
For 13-14 years (depending on pre-K enrollment) your child will be taught:
• That man came from apes and that life has no real meaning.
• That the mention of God is illegal.
• That there are many types of families and that they were all healthy.
• That your child is to accept all types of behaviors as normal.
• That your child is not to judge other's because there is no such thing as right and wrong.
• That every type of behavior was normal but some needed "protection."
Your child will spend 7 hours a day hanging out with other children:
• You knew very little about any of the other children.
• You didn't know what kind of home life they came from.
• You didn't know if any of them were on any types of "medication."
• You knew nothing about the "behavior issues" some were dealing with.
• You knew nothing about what they did in their spare time.
• You knew nothing about their moral compass.
You know very little about:
• The teachers' personal beliefs.
• The teachers' personal lifestyle.
• The personal stress the teacher is under.
• What was actually being taught.

Additionally:
• You forfeit your parental rights.
• Educational "experts" are permitted to do psychological studies on your child.
• Educational "experts" are permitted to recommend "medication" to control behavior.
• Your daughter could be taken for an abortion without your consent.
(Thanks to former government school teacher, Coach Dave Daubenmire, for most of the list. http://www.ptsalt.com/)
I taught in government schools for over 30 years. Now, as part of EXODUS MANDATE and the CHRISTIAN EDUCATION INITIATIVE (CEI), I serve as the volunteer state coordinator for Exodus Mandate-WV. Exodus Mandate Project is a Christian ministry to encourage and assist Christian families to leave government schools for the Promised Land of Christian schools or home schooling.
My experiences, of trying to get scientific facts taught in the government schools (see my testimony), have proven--beyond the shadow of a doubt--that the government schools cannot be changed. Coupling that with my observations of the dumbing down movement of government education confirms that classroom teachers are encumbered so heavily that there is no hope to improve the pitiful academic situation (search "test" on each WV News page) in government schools. Even worse, the government schools are controlled by the ACLU, teacher unions, and other left-wing extremists which make the government schools detrimental, even dangerous, to all children--especially Christian children. (Please see the WV News pages.)
Besides the dismal academic record of government schools (3), Christians are wasting time and resources because government schools cannot be redeemed. (4)
Government schools are seriously similar to prisons. (5) A parent may foolishly convince themselves (contrary to Horror Stories in Schools and overwhelming West Virginia evidence) that a child is safe in a government school. Reality is that something bad will happen to the child that trusts the parent's choice to expose the child to the dangers. The ONLY question is, "How bad will it be?" Parents must understand that once it happens it cannot be undone.
Saying your children are "salt and light" is simply stupid! (6)
Government schools are riddled with religion and evolutionism permeates the curriculum. There is a COMMON THREAD connecting evolutionism and the One World Religion. I have exposed blasphemy of the Lord Jesus Christ in local government schools which, in itself, should motivate ministers of the Gospel to call for Christians to rescue their children from those seminaries of paganism. Opting out is NOT an option. (7)
For over ten years I administered a nationally normed test to Christian homeschooled high school students. Those students are bright, polite, well-adjusted, and articulate.
I now encourage (actually plead for) folks to get their children out of the government schools as articulated by Exodus Mandate. Briefly, the Exodus Mandate-WV ministry seeks to counsel parents regarding their obligation to provide their children with a Christian education by homeschooling or using a truly (biblically based) Christian school.
As a retired government school teacher with over 30 years of experience (including 3 as a principal) , I am convinced that we must rescue our children from the government (government) schools and raise a godly generation. Government schools cannot be redeemed or fixed. Saying we should not abandon them is like saying the passengers of the Titanic should have stayed aboard because the band was playing good music and the captain was a good man. I t is a waste of valuable time and money to try. In the meantime, children are being forever ruined. We must RESCUE OUR CHILDREN.
Whatever victories gained will need to be monitored beyond the capacity of hundreds of volunteers. The teacher unions and their allies such as the ACLU own government schools. They will quickly take back any lost ground and they will not hesitate to do it in an under-handed manner while your group operates honestly and ethically.

These pages provide plenty of resources on rescuing our children.
Reject, do not reform, government schools.
Following are the first two sentences of an article you do not need to read. The point is that the "other side" clearly understands where the battle front is located. The article strongly supports government education. It is frustrating that "our side" still mostly does not get it. Schools, their students, teachers and leaders, hold the future of this country in their hands. Yes, it sounds like hyperbolic, but it is not. (http://blogs.edweek.org/edweek/leadership_360/2017/10/do_schools_need_certified_teachers_do_children.html)
Unless Jesus returns soon, America's only hope is to remove Christian children from the government schools and raise a generation of uncompromised citizens. PLEASE take a few moments and watch the video Call to Dunkirk. This is, in reality, warfare on the highest level. "For we wrestle (synonyms are battle and combat) not against flesh and blood, but against principalities, against powers, against the rulers of the darkness of this world, against spiritual wickedness in high places." (Ephesians 6:12 KJB)
We MUST rescue our children!
----------------------
"Let divines and philosophers, statesmen and patriots, unite their endeavors to renovate the age by impressing the minds of men with the importance of educating their little boys and girls, inculcating in the minds of youth the fear and love of the Deity... and leading them in the study and practice of the exalted virtues of the Christian system." Samuel Adams – A Founding Father of the United States. (https://www.azquotes.com/quote/650714)
----------------------
(1) For West Virginia, the data is indisputable regarding the dangers for government school children experiencing sexual abuse and the problem is nationwide as documented in "A Question about Parents Putting Children at Risk" (Scroll down that page to find that article.). For an eye-opening experience, use your search engine and enter "teacher crime".
(2) Children learn a lot from their peers, but the books are full of attacks upon conservative, traditional American and Christian values. It even happens in math class! See Part A of my grievance. The same book had a lesson on ESP.
(3) President Ronald Reagan said: "If you serve a child a rotten hamburger in America, federal, state and local agencies will investigate you, summon you, close you down, whatever. But if you provide a child with a rotten education, nothing happens, except that you're liable to be given more money to do it with."
(4) "Public Schooling is nonsectarian by law--that is non-Christian, non-Muslim, non-Jewish, and so on. Complaining that the Public Schools are not Christian is like saying that Christian schools are not Buddhist. Of course Public Schools are not Christian; they are not intended to be. Christians are wasting their time, money, and children trying to reform public schools." Bradley Heath (Author of Millstones and Stumbling Blocks) What would you call such a system of education?
(5) Take six minutes to see for yourself: Prison vs School: The Tour. YOUTUBE REMOVED THIS VIDEO WHICH GAVE A CLEAR REAL-LIFE COMPARISON BETWEEN A PRISON AND A SCHOOL.
----------------------
Also see:
Elementary School in South Charleston, WV highlight security procedure upgrades (12-13-13 news item)
Handcuffs, Leg Shackles and Tasers: The New Face of Punishment in the Public Schools
18 Signs That Life In U.S. Public Schools Is Now Essentially Equivalent To Life In U.S. Prisons
(6) "The excuse that 'my children are salt and light at their school' is just as stupid as putting your daughters in a brothel and standing outside with your local "Moms In Touch" group praying that they will remain virgins!" (Source: Comment posted on an Internet article.) Also see MISSIONARY SCHOOLING.
(7) "A worldview serves as a person's decision-making filter, enabling them to make sense of the complex and huge amount of information, experiences, relationships and opportunities they face in life. By helping to clarify what a person believes to be important, true and desirable, a worldview has a dramatic influence on a person's choices in any given situation… (A) person's worldview is primarily shaped and is firmly in place by the time someone reaches the age of 13; it is refined through experience during the teen and early adult years; and then it is passed on to others during their adult life. Such studies underscore the necessity of parents and other influencers being intentional in how they help develop the worldview of children." (Barna Survey)
(8) This is from the ultra-liberal NPR on 1-27-2018:
School Shootings Are Sad, But No Longer Surprising
Snips: "There have been almost 300 school shootings in the United States since 2013…School shootings have become commonplace…(T)he killings in Kentucky were the 11th school shooting of the year, and the first month of the year is not over...The fear of children dying in their classrooms has become an everyday fact of our lives. "
https://www.npr.org/2018/01/27/581216851/school-shootings-are-sad-but-no-longer-surprising
-----------------------------
I am available to speak to any size group at no charge. When I speak, I reveal that even liberals (such as Bill Gates of Microsoft) have concluded that the government schools are broken which has caused serious risk for the United States of America. More importantly, I urge Christians (especially pastors) to quit compromising and rescue our precious children. Also, I plead with parents not to end up with the regrets I have for allowing my children to remain in the government schools. My message is "WE MUST GET OUR CHILDREN OUT!" Also, I may be of help to your Christian school or homeschool group.
ATTENTION: Please pray and support the movie "IndoctriNation—Public Schools and the Decline of Christianity in America." View the trailer. Hear an interview about the movie and book. Host a screening of the movie with me and Betty Jarvis (retired teacher and former board of education member who appears in the movie) to be present for Q/A.
Here is my chapter in the book INDOCTRINATION. At the top, to the left of "Search in this book" see "Front Cover" with a down arrow. Click the down arrow and scroll down to page 107.
If you feel that God wants you to do something more active for Him please read "Start Swarming."
Please become a part of the Exodus mission.
You can rescue your children from government schools and still end up in hell. The most important thing on this entire website is how for you to GET SAVED.
QUICK QUOTES
(There are many more on the Exodus Mandate-WV pages.)
GOD HATERS understand the value of government education. See atheists' own condemning words!

Then, consider these statements:
"Americans rightly insist the government never control one's perception of God, but then we turn around and demand the government control a child's perception of everything else." Kerry Lee Morgan, Esq. & Kevin R. Novak, Esq. "Can your Child be Taught the Truth in a Public School?". Old Schoolhouse Magazine, 2017 Annual Print Book.
"The school system that ignores God teaches its pupils to ignore God; and this is not neutrality. It is the worst form of antagonism, for it judges God to be unimportant and irrelevant in human affairs. This is atheism." Gordon H. Clark
"A nation that continues to produce soft-minded men purchases its own spiritual death on the installment plan." (Dr. Martin Luther King)
"The education of children for God is the most important business done on earth. It is the one business for which the earth exists. To it all politics, all war, all literature, all money-making, ought to be subordinated; and every parent especially ought to feel every hour of the day, that, next to making his own calling and election sure, this is the end for which he is kept alive by God this is his task on earth."(R.L. Dabney, "Parental Responsibilities," in Discussions of Robert Lewis Dabney, Banner of Truth Trust, Edinburgh, 1982, Vol.1, pg.691)
"If parents in each generation always, or often, knew what really goes on at their sons' schools, the history of education would be very different." (C. S. Lewis, Surprised by Joy, Harcourt Brace, 1955, page 30.) Please see "The Inside Story."
"Christian parents are _commanded_ to place their children under godly and Christian teaching, not neo-pagan or humanistic instruction. Whether we acknowledge it or not, only two choices remain-- obedience or disobedience to God's commands. (See Col. 2:8; 2 Cor. 10:3-5; Deut. 6:1-9; Mal. 4:6; 2 Cor. 6:14-19 along with Luke 6:40, Matt. 22:37-38 and Eph. 6:4)" E. Ray Moore (director and founder of the Exodus Mandate).
"And whosoever shall offend one of these little ones that believe in me, it is better for him that a millstone were hanged about his neck, and he were cast into the sea." (Mark 9:42 KJB)
"The single most important step we can take--the single most dramatic action – is also the most important to your family, to your children. Get them out of the government indoctrination centers. Take responsibility for educating your kids; don't leave it to the state. ... This is our Lexington and Concord. This is our Declaration of Independence. Get your kids out of the clutches of these monsters. Do it now. Do it for them. Do it for your country." (Joseph Farah, Taking America Back)
"A thorough knowledge of the Bible is worth more than a college education." Theodore Roosevelt
( https://www.azquotes.com/author/12606-Theodore_Roosevelt/tag/bible )
"The catastrophe is now upon us. God is not mocked. Voters from families that one, two, and three generations ago were strongly Christian have now helped elect a government that is not merely pro-abortion, but pro-infanticide, that is not only pro-homosexual, but supportive of legislation that would criminalize mere criticism of the sodomite lifestyle, and that is seeking to subvert the last vestiges of Constitutional government by creating dependency, manipulating the census, and a host of other actions. All of this has come to pass because of the materialism and laziness of the average Christian and cowardice in the pulpit." Dr. Bruce Shortt (author of The Harsh Truth about Public Schools) For more about pathetic pulpits see "Where are the Shepherds?" (At that page, scroll down to the September 1 article.) Also read Panty Waist Pastors and see this video that shows how professing Christians resist the truth.

"Two constants of human experience, error and evil, conspire to threaten every noble effort. One could make the case that America's experiment with public education in the nineteenth century was, at least in part, just such a noble effort. We can see the ultimate result: plummeting standards in general knowledge, civic awareness, genuine literacy, and moral reasoning; and a society that has been turned inside out, within a mere century, from free and prosperous republic to bankrupt, nascent tyranny." For the complete scholarly article see "The Case Against Public Education".
"The philosophy of education in one generation will be the philosophy of government in the next." (Abraham Lincoln)
Even secular professors of education agree that "public" schools need to be abandoned. "The school is responsible for increasing amounts of cultural decay and social dysfunction in our society… Schools have no hope of reforming themselves… Schools cannot and will not change… Parents should be both frightened and outraged at this lack of relevance and this leadership incompetence… Schools are the largest impeding force in our nation… The American school cannot be fixed…"
"(O)ur public schools teach students that all claims are either facts or opinions and that all value and moral claims fall into the latter camp. The punchline: there are no moral facts. And if there are no moral facts, then there are no moral truths." (Justin P. McBrayer, philosopher, New York Times: Why Our Children Don't Think There Are Moral Facts by Justin P. Mcbrayer March 2, 2015.)
"Do the math. Multiply 6 hrs/day X 180 days/year X 13 years to get 70,000 hours (rounded down) in school (not counting extracurricular events such as sports). Compare that to (at best) 3 hrs/week X 52 weeks/year which equals 156 hours in church. Add on a week of Bible school (6 hrs.), some special services (generously, 72 hrs.) and the (unlikely) family devotion of 1 hour/day X 365 days (365) and compare those 600 (rounded up) hours to school hours and think of it as the score of a ballgame. Government schools trounce parents/church in time to influence and shape the child's worldview." (Karl Priest)
"When the Pharisee admitted the coin was made in the image of Caesar, Jesus told him to render unto Caesar what is Caesar's and unto God what is God's. I ask my fellow Christians, 'Are your children made in the image of Caesar? If not, why do you render these innocents to Caesar for six hours per day, 180 days per year, for 13 years?" Quoted in the Plano Star Courier.
I am afraid that the schools will prove the very gates of hell, unless they diligently labor in explaining the Holy Scriptures and engraving them in the heart of the youth." (Martin Luther)
"I am sure as I am of the fact of Christ's reign that a comprehensive and centralized system of national education, separated from religion, as is now commonly proposed, will prove the most appalling engine for the propagation of anti-Christian and atheistic unbelief, and anti-social nihilistic ethics, individual, social and political, which the sin-rent world has ever seen." (Dr. Archibald Hodge)
"Education ought everywhere to be religious education . . . parents are bound to employ no instructors who will not instruct their children religiously. To commit our children to the care of irreligious people is to commit lambs to the superintendency of wolves." (Timothy Dwight, President of Yale University from 1795 to 1817)
"All education has a religious character as it is inescapably based upon views, articulated or not, related to the nature of God, man and the world. Neutrality in education is impossible." (E. Ray Moore)
"Repeat after me, Christian: Christ-dismissing, State-controlled (and therefore State-promoting) "education" systems are designed to attack the nature of Christ and promote the advance of a God-hating, secular super-state…Judgment truly does begin with the church, and until the church truly repents, there is a roughly zero percent chance that recovery and restoration will come to our land…which is why it is so heart-rending to see the professing church in America doing so much to prop up the very beast that is aiming to eat its children and devour the last worthy bits of our culture." Scott Alan Buss
Those who are strong advocates for Christian schooling of our nation's children have heard different reasons from parents as to why they don't take their children out of public schools to place them in a Christian environment. One such reason is, "But our children attend a good public school." My response is this; Occasionally you will find a good biscuit in a garbage can, but that's not the place to go looking for a good biscuit.
Read the rest at: http://hissheeptracks.com/hst/perhaps-your-school-is-like-the-good-biscuit-found-in-a-garbage-can/(LINK IS NO LONGER ACTIVE.)
"(T)here is no kind or degree of communism so utterly revolting as that which, for educational purposes, virtually asserts a community of title, not only to the property, but also to the children of the private citizen. Yet, this unfortunately, is the communism of America; a communism having for its main trunk an educational system the most ruinously expensive and the most demoralizing that the world ever saw."
Montgomery, Zach. The School Question. Page 133 Google Books
"(T)he way to change a culture is not from the top down but from the bottom up, not through Washington but through the human heart and individual choices…(I)t is not too late to make choices for ourselves and for our families, especially where we send our young children to school. It amazes me that so many parents — conservative and Christian parents — see no problem in sending their children to state schools, where they learn that they evolved from slime and the reason they like bananas on their cereal is that their nearest relative is at the zoo… If your child is a soldier, would you be OK if he or she were trained in a country that was the enemy of the United States? Doesn't the question answer itself? Why, then, would you knowingly and willingly send your child to a school -- and then a university — that undermines the values, beliefs, and faith you have tried to teach them? Don't answer that you want them to be ambassadors for God. I have met many ambassadors, and none are 8-year-olds. Children, like soldiers, must be trained and indoctrinated with the knowledge and principles of the nation (or kingdom) they are expected to serve… Legions of young men and women taught such things will build up a culture and ultimately a nation. It is the only way to win a culture war." Cal Thomas (https://www.newsbusters.org/blogs/nb/cal-thomas/2020/01/23/americas-expiration-date)
"We conservatives are quite the enigma. On the one hand, we shake our fists at the Beelzebubs of Antifa and denounce their lawless barbarism. On the other, we demand that government schools stay open so that we can send our children to the leftist factories that produce the very Marxists we loathe." Karen Karacsony (https://www.americanthinker.com/articles/2020/08/starving_the_minotaur.html)
"Education is not mentioned in the Constitution of the United States, and for good reason. The Founders wanted most aspects of life managed by those who were closest to them, either by state or local government or by families, businesses, and other elements of civil society. Certainly they saw no role for the federal government in education."David Boaz
https://www.cato.org/blog/will-biden-turn-education-department-over-teachers-unions
"In case it was not clear yet, there is only one true solution to the mortal threat of government "education" described in this Special Report: Get the children out of the sinking ship, as quickly as possible. Yes, now. Yes, you. Right now. It's not just your children at stake. The situation is so bad that America, Western Civilization, family, liberty, faith, and all that is good are in existential danger. The "education issue" is the one that transcends all others. Public-school "reform" has been tried in vain for decades. After spending time and countless millions of dollars in the effort to save the government education system, conservatives and Christians are constantly losing ground." Alex Newman
https://thenewamerican.com/magazine/tna3712/page/129594
"By now it should be more than clear that there is only one realistic solution to the crisis at hand: getting as many children out of the government's indoctrination centers as quickly as possible. Rearranging the deck chairs on the public-school Titanic will only produce more misery and ultimately disaster. We must save as many as can be saved before the ship goes down and takes America and liberty into the abyss with it." Alex Newman
https://thenewamerican.com/magazine/tna3712/page/129596
If parents continue allowing their children to be brainwashed and destroyed by government, America, liberty, and countless churches will be decimated in the years ahead. The nation cannot survive another generation of this. But if enough children can be saved in time, it may still be possible — with God's help — to restore all that was once good about America. Act now!
https://thenewamerican.com/magazine/tna3712/page/129596
"The fear (reverence) of the LORD is the beginning of knowledge: but fools despise wisdom and instruction." (Proverbs 1:7) KJB
Also see:
IS IT A SIN TO SEND OUR KIDS TO PUBLIC SCHOOL?
CHRISTIANS SIN BY PUTTING KIDS IN PUBLIC SCHOOL!
WHAT DOES THE BIBLE SAY ABOUT CHILD SACRIFICE?
WHY IS THE BEAST OF SOCIALISM EATING OUR CHILDREN?
WHY DO MOST PROFESSING CHRISTIANS DISMISS GOD'S WORD ON CHILDREN'S EDUCATION?
REDEEMING CHILDREN'S EDUCATION: CONFRONTING OUR SATANIC APPROACH TO THE PURSUIT OF KNOWLEDGE
PUBLIC SCHOOLS ARE NOT FOR CHRISTIANS
THREE REASONS TO OPPOSE BIBLE CLASSES IN PUBLIC SCHOOLS
ALLIANCE FOR THE SEPARATION OF SCHOOL & STATE
FIRE BREATHING CHRISTIAN ARTICLES
GET THEM OUT (OF PUBLIC SCHOOLS)!
HANDY HELPS
(There are many more on the Exodus Mandate-WV pages.)
NOW HEAR THIS!!
America has spawned a liberal/left generation raised in godless state controlled schools. Read "Now Hear This!!")
While Christians try to "save" their beloved public schools, another generation of young people is seduced by the anti-Christian worldview of public education…In order to justify the continued support of public education, the following reasons are often given…
We can't afford to send our children to private schools.
If Christians pulled their children out of public schools, voted down every tax increase having anything to do with education, voted to repeal the education portion of the property tax, and voted for candidates who would cut every dollar from education funding, then most families could afford the costs involved. The money spent on trying to save the public schools would go a long way in establishing scholarship funds for children whose parents cannot afford a private-school education. Yes, it may even take some sacrificing on the part of parents. Of course, home-schooling is always an option.
My child is a witness for Christ in public schools.
…While there are few opportunities to witness in the public schools, students are captive to an anti-Christian worldview for at least six hours every day. This says nothing of the worldview promoted by a child's peers from pagan homes.
Our school is different.
Maybe in degree. My guess is that most parents have no idea what's going on in their child's school. If they don't hear any bad news, they assume that all is well.
I want my child to be exposed to the 'real' world.
What is the "real world"? The real world is where Christ dwells and where His Word is taught. Christianity is not unreal. If it is, then why not worship with pagans since their domain is the "real world.
MISCELLANEOUS
Hear how bad West Virginia government schools are. Your state is no better!
See West Virginia test scores on the Nation's Report Card.
Top 10 Arguments for Public Schools Made By Christian Parents - Answered
Dr. Duke Show (listen while you work) HIGHLY RECOMMENDED!
"The children of Israel initially balked at leaving Egypt for the Promised Land, even though they had been abused, enslaved, and their children killed or 'Egyptized' by the government dominion of the time." See the statistics of how Christian children are being 'Egyptized' today.
For answers to common questions and a way to "get 'er done" please see CHRISTIAN EDUCATION.
For a secular source that explains the problem see the Deliberate Dumbing Down of America and her videos on YouTube.

If you need to get "fired up" please see my article, about the abortion issue, "They Roar, We Ignore."
The Bible is CLEAR: "Be ye not unequally yoked together with unbelievers: for what fellowship hath righteousness with unrighteousness? and what communion hath light with darkness? And what concord hath Christ with Belial (wickedness)? or what part hath he that believeth with an infidel?... Wherefore come out from among them, and be ye separate, saith the Lord..." (II Cor. 6:14-15, 17a). There is plenty more. See "Biblical Reasons for Christian Education " for more biblical reasons why you should RESCUE YOUR CHILDREN.
Parents of black children should see "What about Black Folks?." All "colors" of Christians should see "Children of Caesar".
What About Special Needs Children?
A statement for churches concerning the education of Christian children.
Do not be intimidated if someone claims there is a link between Homeschooling and Child Abuse, Child Neglect, and Child Fatalities.
For several dynamic articles, see DAVID D'ESCOTO DYNAMICS.
Research Facts On Homeschooling and "Academic Achievement and Demographic Traits of Homeschool Students: A Nationwide Study"
Alliance to Reform Education Funding (Stop School Levies)
Freedom Project Media Taking K-12 & Colleges to School (Be sure to see The Duke Show.)
In my years pleading with parents to rescue their children I have observed that the problem is primarily with pastors. This article puts it in perspective.
Why Don't Bad Public Schools Go Out of Business?
There should not be a government school system. See Deconstructing the Coliseum.
Public School Exit (HIGHLY RECOMMENDED)
What would we do with all the kids if there were no public schools?
Money/Financial Issues [This page also has information about "school choice," "vouchers," "charter schools," and " Education Savings Accounts" (ESAs)."]
VIDEOS
Veteran Teachers Condemn Public Schools
Karl Priest interviewed on Talk Radio (The video description has links to other shows.)
Stupid In America by John Stossel
The Dark Intentions of Public Schooling
Train Up A Child - A Review of Education In America

Shortened Version of Indoctrination
The Dark Intentions of Public Schooling (See several related videos at the link.)

Public Schools: The Humanist Conspiracy (This poster has several good videos. See his Channel.)

How to Raise a Reprobate: Public Schools XXX (POWERFUL MESSAGE!)
Escaping The Trap of Common Core: Setting Our Children Free
HOT BUTTON ISSUES
No, You Don't Need to be 'Qualified' to Homeschool Your Children
Goal of "gay" programs in schools: Persuade kids to "come out" early as homosexuals. Here's how they do it.
How Psychiatry & Modern Psychology Subvert Education, and Harm Children and Society
GLOSSARY of Education Terms

Steps toward a Global Education System
Can a Christian Work in the Government School System?
The Elephant in the Middle of the Sanctuary – Why Pastors Ignore the Dangers of Public Schools
The American educational professionals Raymond and Dorothy Moore began to research the academic validity of the rapidly growing Early Childhood Education movement. This research included independent studies by other researchers and a review of over 8,000 studies bearing on Early Childhood Education and the physical and mental development of children.
They asserted that formal schooling before ages 8–12 not only lacked the anticipated effectiveness, but was actually harmful to children. The Moores began to publish their view that formal schooling was damaging young children academically, socially, mentally, and even physiologically.
http://en.wikipedia.org/wiki/Homeschooling#History
The problem with America's educational system was admitted many years ago in "A Report to the Nation and the Secretary of Education United States Department of Education by The National Commission on Excellence in Education April 1983".
This report stated that "Our Nation is at risk…If an unfriendly foreign power had attempted to impose on America the mediocre educational performance that exists today, we might well have viewed it as an act of war…For our country to function, citizens must be able to reach some common understandings on complex issues, often on short notice and on the basis of conflicting or incomplete evidence".
Some Indicators of the Risk were:
">Some 23 million American adults are functionally illiterate by the simplest tests of everyday reading, writing, and comprehension.
>About 13 percent of all 17-year-olds in the United States can be considered functionally illiterate. Functional illiteracy among minority youth may run as high as 40 percent.
>Many 17-year-olds do not possess the "higher order" intellectual skills we should expect of them. Nearly 40 percent cannot draw inferences from written material; only one-fifth can write a persuasive essay; and only one-third can solve a mathematics problem requiring several steps."
(https://www.edreform.com/wp-content/uploads/2013/02/A_Nation_At_Risk_1983.pdf)
It has only gotten worse academically accompanied by removal of any pretense of Judeo-Christian values.
This lady gets it (snips from her article):

"(O)ur schools are a burning building into which we send our children every day with a Dixie cup of water and a pat on the head, when what we should be be doing is rescuing them from the fire…I never again want to hear the phrase "take back our schools." Government schools were never "ours" to begin with, thus dismantling the fallacy that we can "take them back." Stealing the school system from the government–which is essentially what we would have to do–and turning it into a learning institution based on traditional American values will never happen. The system is what it is and cannot be changed…While mom is sending e-mails to her congressman demanding public school curriculum reform, her son is learning that the world was formed by a cosmic accident. While dad is donating money to a politician who is going to "defeat" Common Core, his eight-year-old daughter is being taught homosexuality in the classroom without his permission…A godless society is the result of children receiving a godless education and that is what we have in America…God will not honor the efforts of parents or politicians to reform the house that humanism built because such efforts are nothing more than an attempt to compromise with a pagan system built on the foundation of atheism." Jesse Broadt

http://www.examiner.com/article/why-the-fight-against-common-core-was-lost-before-it-began
Although he believes the solution is to turn our schools into "serious places of learning" by replacing the Progressive education agenda, C. Bradley Thompson (Associate Professor of History and Politics at Ashland University) wrote the truth.
Snips:
The shootings have one thing in common, they all took place in school. The boys didn't kill on the weekend, they didn't kill after school, they didn't shoot up the local Dairy Queen."…The fact of the matter is that most U.S. public schools today are intellectual and moral wastelands."…The one sure thing that a college professor can expect from new students is that they do not believe in moral absolutes…Barbed wire, metal detectors, identification cards, closed-circuit television monitors, and guards are common features of today's school. Worse yet, the school system treats our young people in the same way that the penal system treats its prison population. A good many schools in this country are simply providing day-care for teenagers and in the worst schools they are providing incarceration.
http://www.tysknews.com/Depts/Educate/schools_are_killers.htm
He that walketh with wise men shall be wise: but a companion of fools shall be destroyed. Proverbs 13:20
EVERY CHURCH SHOULD BE A RESCUE CENTER!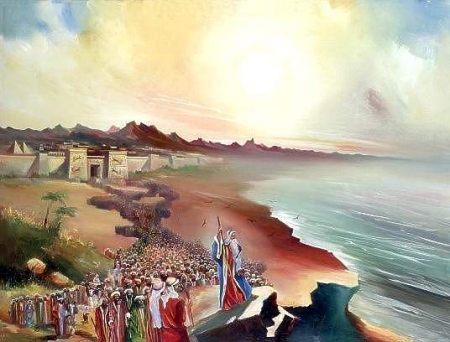 Rise up…both ye and the children…
and go, serve the LORD.
(Exodus 12:31)
MIND YOUR CHILD'S MIND
Romans 12:1-2 I beseech you therefore, brethren, by the mercies of God, that ye present your bodies a living sacrifice, holy, acceptable unto God, which is your reasonable service. And be not conformed to this world: but be ye transformed by the renewing of your mind, that ye may prove what is that good, and acceptable, and perfect, will of God.
Matthew 22:37 Jesus said unto him, Thou shalt love the Lord thy God with all thy heart, and with all thy soul, and with all thy mind.
Ephesians 4:23 And be renewed in the spirit of your mind;
Psalms 11:2-3 For, lo, the wicked bend their bow, they make ready their arrow upon the string, that they may privily shoot at the upright in heart. If the foundations be destroyed, what can the righteous do?
"Education without Jesus only produces a smarter sinner." (unknown)
--------------------------------
The call for an EXODUS began in 1974 in West Virginia. See "The Kanawha County Textbook War". As you read, listen to the song and especially the lyrics "read the books kids and we'll soon have your nation." On YouTube you can see photos of those courageous Christians (as the song plays.)
Here are more videos about the 1974 launch of the Culture War:

PART I PART II PART III PART IV PART V
PART VI PART VII PART VIII PART IX PART X
PART XI: Passing the Torch
PART XII PART XIII
CLICK HERE for the most important page on this website.
COMPROMISE CAUSES THE CHURCH TO CRUMBLE